I made
bribery
incentive
tributes
art for
this fabulous piece of AU
! In it, Eames is a knight and Arthur takes care of his horse for him. It's AMAZING.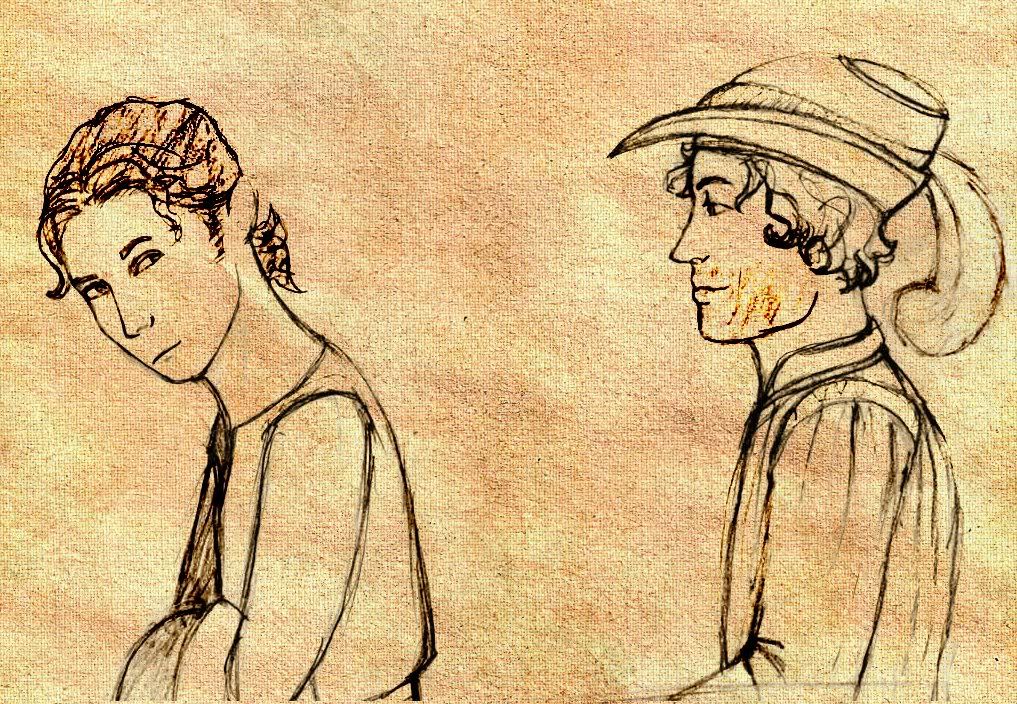 It's not entirely clear WHAT part of Ye Olden Ages the story takes place in, but Eames wear a doublet, there is jousting, there are books, and serf!Arthur can read and write. So, I fudged a bit and put them in vaguely 1470ish. My favorite part of this pic is Eames's gay little hat. I adore it because it's so silly, but believe me it was one of the less ridiculous choices I could have picked in terms of period appropriate headgear.
Oh, and Tom Hardy and JGL? HARDEST THINGS TO DRAW EVER.
And one moar thing, I'm not the greatest 2d ar-teest around, so helpful criticism is always, always,
always
appreciated.